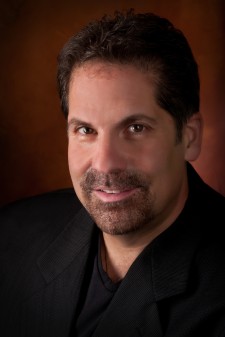 Former CEO of Albert Einstein Academies Jeffrey Shapiro brings a wealth of experience and knowledge to Exceptional Minds nonprofit school for young adults on the autism spectrum as it enters the next chapter.
SHERMAN OAKS, Calif., September 4, 2018 (Newswire.com) - The Exceptional Minds staff and board members welcomed Jeffrey Shapiro today in his new role as Executive Director. A leader in education and a champion of inclusion for those with disabilities, Shapiro brings a wealth of knowledge and experience to Exceptional Minds as it enters the next chapter in its seven-year history of extraordinary achievements.
"We have found in Jeffrey a kindred spirit who shares our passion, our values and our vision for a future where people with autism are recognized and valued for their unique skills and contribution to society," said Exceptional Minds Chairman David Shladovsky. Effective immediately, Shapiro assumes the role of Exceptional Minds' lead executive in charge of operations and policies.
Exceptional Minds was started by parents of children with autism who opened the doors to the school in 2011, creating the only education center dedicated to preparing young adults on the autism spectrum for meaningful careers in animation and visual effects. Defying the statistical odds, and with public funding virtually nonexistent for such programs, Exceptional Minds tripled in size by its third year. By its fourth year, the nonprofit had added a working studio and had begun placing its graduates in lifelong careers. Exceptional Minds graduates have since gone on to work for employers such as Marvel Studios and on movies such as "Star Wars: The Last Jedi" and "Black Panther," even as the majority of people with autism are unemployed or underemployed.
Autism is the fastest-growing developmental disability in the U.S.
Now in its seventh year, Exceptional Minds has grown from its single classroom beginnings to become a thriving $3 million nonprofit that has served more than 600 individuals with autism. It continues to forge new career paths for people with autism as a pioneer in individualized instruction, career development and employer education. "Exceptional Minds is the very definition of what parents can accomplish with determination and passion. I am honored to be entrusted with that legacy and to be able to use my professional and personal experiences to bring Exceptional Minds to the next level as we continue our mission to create better opportunities for all people with autism," said Shapiro.
Previously, Shapiro was the CEO of Albert Einstein Academies, growing it from a single school in Santa Clarita to a nationwide network of charter schools that exceeded all expectations as one of the more effective educational establishments in the country. He also brings to Exceptional Minds his experiences as the Executive Director for Michael Hoefflin Foundation for Children's Cancer and also for CalArts Alumni Association, as well as his experiences as the Director of the Western Region for Johns Hopkins University & Hospital.
As an educator who has worked directly with special needs students and their families, Shapiro is an impassioned supporter of individualized instruction to meet the unique needs of each student – a tenet of Exceptional Minds' success as an educator of young adults on the spectrum. He holds a Bachelor of Arts in Sociology/Women Studies with Honors from Brandeis University and a Master's degree from Northeastern University as well as two doctoral level degrees from Curentur University. He has served on five boards and is a published author and speaker.
Shapiro replaces Ernie Merlán, who stepped down as Exceptional Minds' first Executive Director in June to help disadvantaged artist throughout Los Angeles as the founder of Muralism.org.
Source: Exceptional Minds
Share: